Free Diving!
A pathfinder to materials at University of Hawai'i - Manoa campus.
Free diving, also known as breath-hold diving, is a type of skin diving that does not involve the use of scuba tanks or other underwater breathing equipment. Instead, a free diver relies only on a single breath of air taken at the surface. Free divers very rarely have to worry about decompression or "the bends" and can move much more freely and unencumbered underwater than traditional scuba divers. There is a very mental side to free diving -- many divers practice yoga and meditation in order to relax and lower their oxygen consumption while underwater.
Free diving has been practiced by many cultures through the ages as a way to spearfish and dive for pearls. Today, free diving is more often done for pleasure or sport, though some people still spearfish this way. Many professionals vie for the record of deepest or longest dive in a number of different competitive divisions. The sport is more popular in Europe than it is in America.
Books

GV838.672 S56
Sipperly, David, and Terry Maas. Freedive! Ventura, Ca.: BlueWater Freedivers, 1998.

This is undoubtedly the best resource available at UHM. It covers the physiological aspects, the dangers, the techniques, the gear, and some of the history of free diving.

GV840.S78 C48
Clark, John R. Snorkeling: A complete guide to the underwater experience. Englewood Cliffs, NJ: Prentice-Hall, 1985.

A good book for the closely related sport of snorkeling and is informative about responsibly exploring the underwater world with only a breath of air.


To find other related materials, browse the stacks in the area of GV840.S78. These materials deal with skin diving, scuba diving, and snorkeling.




Movies

| | |
| --- | --- |
| AV/C 11778 | Weintraub Entertainment Group, Inc. The Big Blue. 118 min. RCA/Columbia Pictures Home Video, 1989. Videocassette. |
| | This movie is based very loosely on the life of Jacques Mayol, a legend of the free diving sport. Directed by Luc Besson, and starring Rosanna Arquette, Jean Reno, and Jean-Marc Barr, this movie greatly boosted awareness in the US of the existence of free diving. (This resource is available in the Wong Audio-Visual Center in Sinclair Library.) |




Periodicals

| | |
| --- | --- |
| AP2.A8 | Beavan, Colin. "Underwater Daredevils." The Atlantic Monthly. 279 (May 1997): 106-10. |
| | This article provides a nice cover of the history and some of the major figures in professional free diving, as well as some of the current participants. It also mentions some of the different types of competition and the dangers of free diving. |




Searching

If you should search any online databases or OPACs for more information, use the keywords FREE DIVING, FREEDIVING, BREATH-HOLD DIVING, or SNORKELING for best results. To search under subject, use SKIN DIVING or UNDERWATER DIVING.
Websites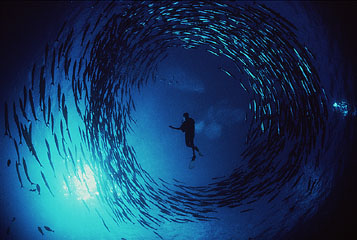 Library Hours
All materials are located in Hamilton Library unless otherwise noted.
Mon - Thurs
Fri
Sat
Sun
Hamilton Library
8am - 11pm
8am - 5pm
9am - 5pm
Noon - 9pm
Wong Audio-Visual Center
in Sinclair Library
8:15am - 8:45pm
8:15am - 4:45pm
Closed
Noon - 8:45pm
This pathfinder was written by Zach Tomaszewski for LIS 601, Fall 2000.
An electronic copy can be found at http://www2.hawaii.edu/~ztomasze/pathfinder.html.
Intended audience: 10 years and older.
PLEASE DO NOT ABUSE THIS PATHFINDER.